Unite with animal lovers at the Port Coquitlam Walk!
The Scotiabank & BC SPCA Paws for a Cause Port Coquitlam walk is the BC SPCA's signature fundraising event.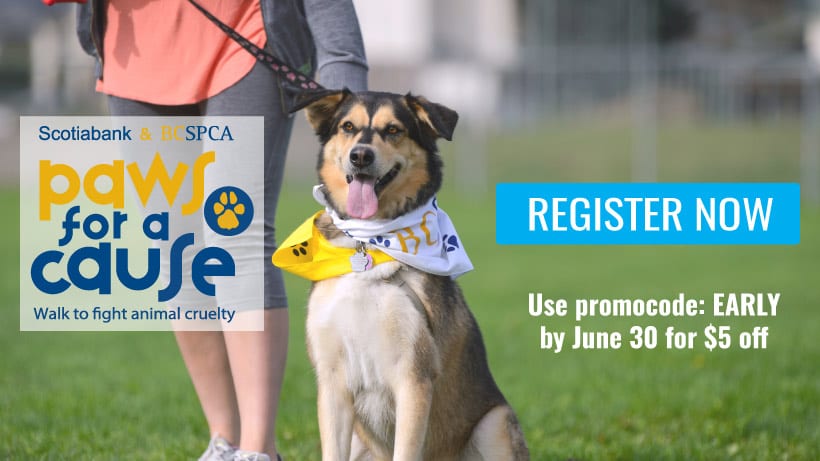 What can I expect at the Port Coquitlam Walk?
Doggy look alike contest
Musical sit competition
Doggy licking bowl contest
Kids Corner (face painting, mock birthday party and summer camp)
Merch table (discount/clearance) – 50% off
Pet photography by donation
Pictures with the stormtroopers from the Outer Rim Garrison by donation
Bake sale
Food tent: lunch and yogurt
Parking  is available around LaFarge Lake and at the LaFarge Lake-Douglas SkyTrain station. We ask that attendees please follow the City of Coquitlam regulations.
This event will feature a walk and activities for all ages. Funds raised will support the Port Coquitlam BC SPCA branch. Come dressed for the weather as we walk rain or shine. Register for a walk near you today!