Unite with animal lovers at the North Cariboo Walk!
The Scotiabank & BC SPCA Paws for a Cause North Cariboo walk is the BC SPCA's signature fundraising event.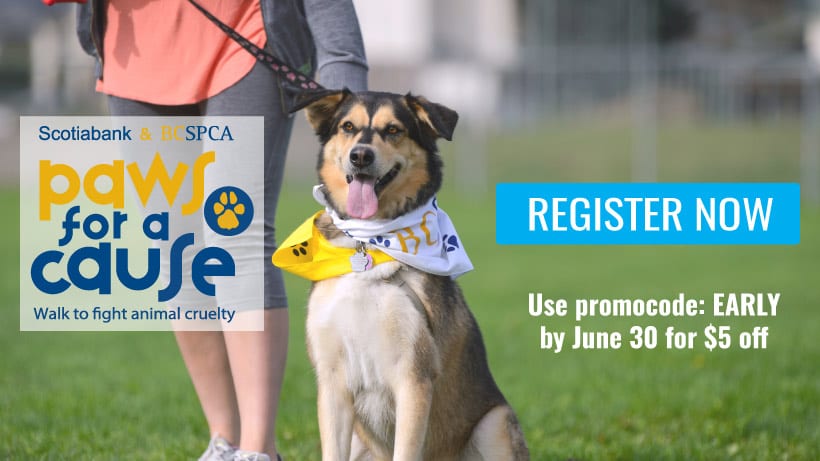 What can I expect at the North Cariboo Walk?
This event will feature a walk and activities for all ages. Funds raised will support the North Cariboo BC SPCA branch. Come dressed for the weather as we walk rain or shine. Register for a walk near you today!