Unite with animal lovers at the Abbotsford Walk!
The Scotiabank & BC SPCA Paws for a Cause Abbotsford walk is the BC SPCA's signature fundraising event. Taking place in Mill Lake Park, this event features a festival with vendors and a fundraising dog walk along the Seawall.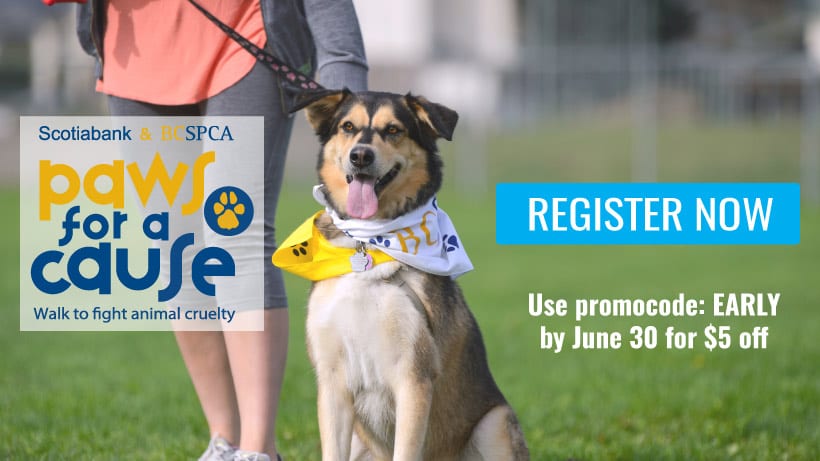 What can I expect at the Abbotsford Walk?
There will be awards, dog activities and games, food & drink, and various venders with booths featuring some of your favourite local businesses. Funds raised will support the Abbotsford BC SPCA branch. Come dressed for the weather as we walk rain or shine. Register for a walk near you today!